Easily Identify One Network From Another with Plugsters Color Cassettes. Available in 12 Fiber Optic Colors!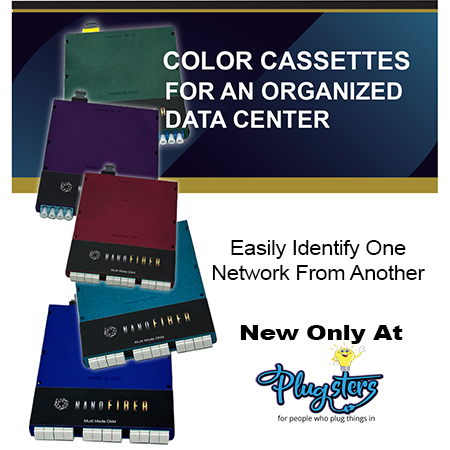 Color Cassettes are new to the industry, but there are so many applications to use them.
Easily identify one network from another
Keeps networks separated via color coded system
Makes installations easier and faster
In SAN application, create A & B sides for your network
Can be used with colored boots on trunk cables for ease of identification & installation
The cassettes come in 12 Fiber Optic Colors
Cassettes Are Labeled
Method of Pinning
Type of Fiber
Part # and Description
Serialized
Test Results for each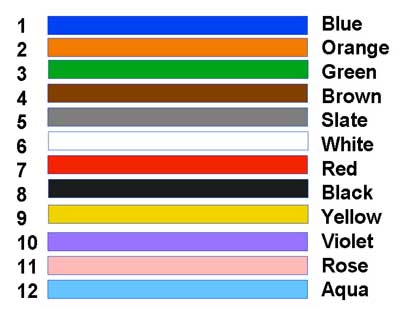 Plugsters color cassettes are available in 12 Fiber Optic Colors, thus making your network completely color coded. A color coded network will be easier and faster to install while at the same time keep it well organized for future updates or repairs. A color coded network will saves installation time by taking the guess work out of where a cable should be plugged.
Color Fiber Cassette Chart