The Fastest and Easiest Way to Terminate Fiber Optic Cables in the Field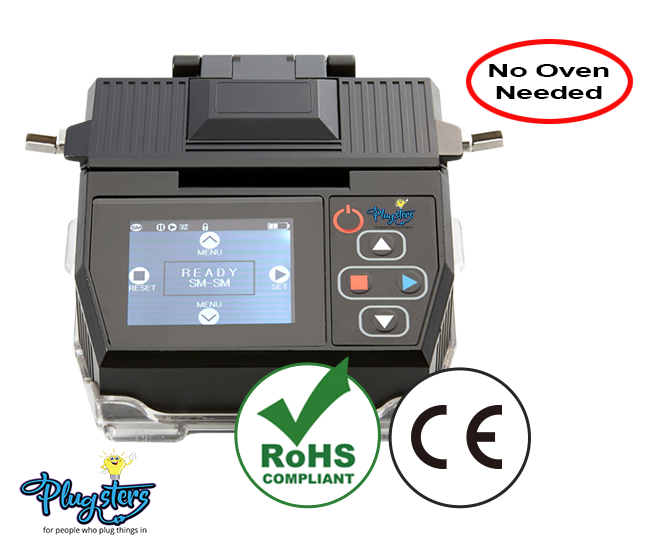 Plugters can solve these problems!
Quickly repair Drop Cables in the Field.
Extend Drop Cables without any Loss.
Provide the Best Solution for Quality-sensitive sites.
Fusion Splice Quality is Much Better Than Field Mechanical Connectors.
Reduce the Installation Cost and the Space in the Optical Terminal Box?
Easily connect Single and Multi Mode Cables?
What makes the Plugsters Fiber Optic Fusion Splicer so Special?
We are aware of cable and connector damage when heating in an oven and we have the technology to fix it.
Due to both the environment and human factors, drop cables and connectors are continuously damaged and it's a common issue worldwide. The increase of data leads to the expansion of fiber networks which require the extension of the drop cables.
By solving the last mile issues, the Internet Service Providers and Telecom Companies are eager to invest in next generation technologies to improve better service to their customers by shortening service calls and downtime.
Plugsters offers many FTTH Solutions that can reduce maintenance costs and the A/S services rate while pursuing high performance and quality to satisfy the customer.
So why Plugsters Fusion Splicer?
The major difference is No Heating element needed for Fiber Protection!!!
Easy Assembly Process Compared to Mechanical Field Connectors and Conventional SOC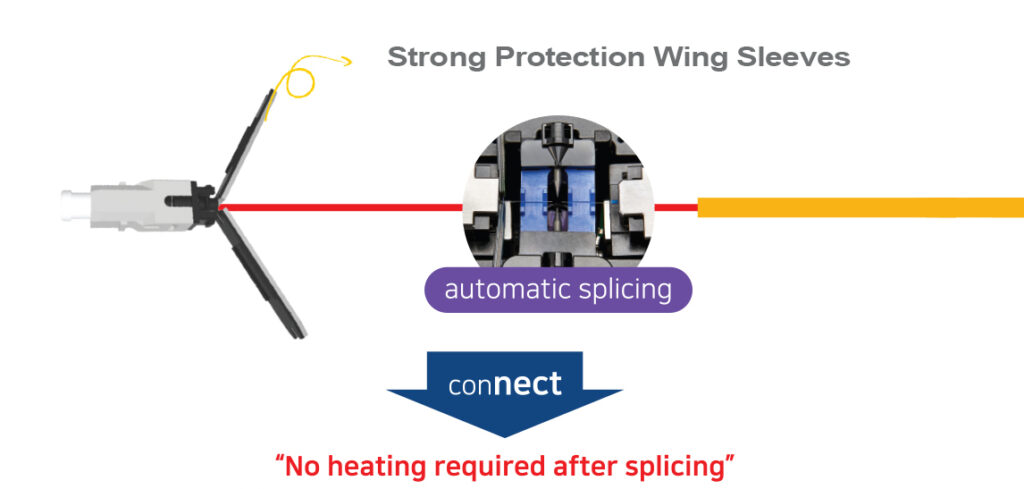 Plugsters Wing Type Sticker Sleeve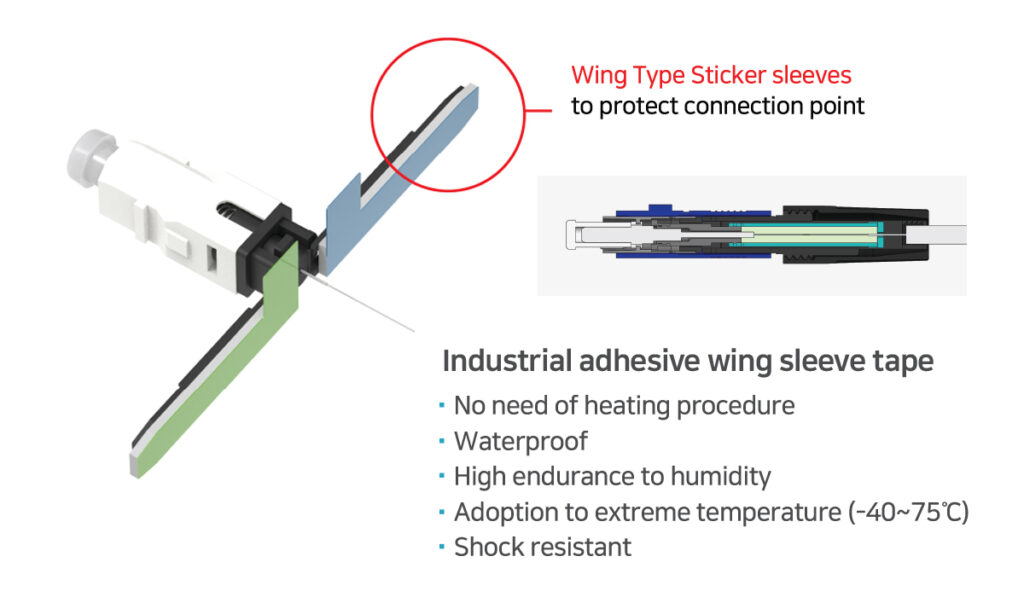 Easy and Fast – Anyone can use it easily and quickly
Save Money – Cost of installation and space saving
Solution Proposal – You can suggest customized solutions for your customers
Out Performs – Outstanding product performance and industry leading quality