Properly designed High Density Fiber Distribution Units are a vital piece in any network. Whether it is rack mounts for a head-end or central office or an indoor wall mount used in an FTTH build for last-mile fiber distribution. Each of our panels are engineered from the ground up with features such as a swing-out or slide-out master panel in our rack mounts, options with NEMA 4 ratings in our outdoor enclosures or dual doors for added security in our indoor wall mounts. Panels are available with up to 288 connections and can be easily customized to match your network needs.
What is a Fiber Distribution Unit? A Fiber Distribution Unit (FDU) is a type of hardware that provides fiber cable management at termination points. FDUs are designed to provide cross-connects or interconnects between incoming fiber-optic cables and equipment.
They are also known as fiber optic patch panel and mainly used for accommodating fiber cable terminations, connections and patching. With fiber optic distribution panels, network technicians can control massive fiber cables and connection points in a standard panel or enclosure structure. Call us to learn more about High Density Fiber Distribution Units.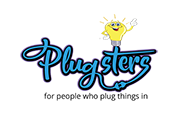 We recommend Fiber Repair for expert fiber repairs. Visit them at www.fiber.repair