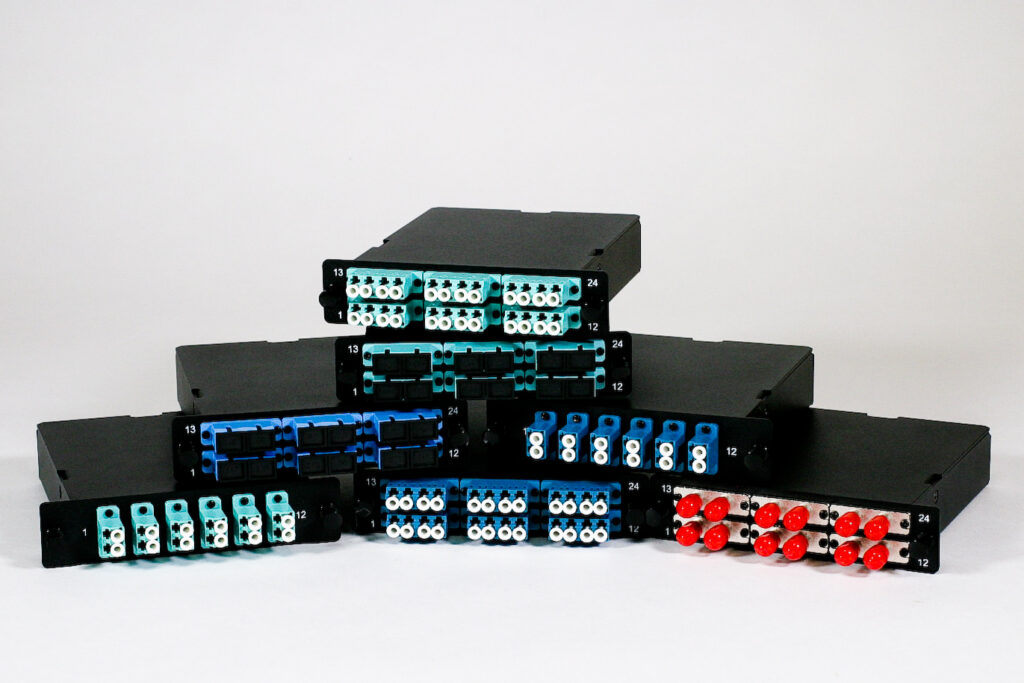 High Density Series Cassettes are compatible with any LGX patch panel in the industry. Each High Density fiber cassette provides LC or SC front connections, along with a higher performing MPO variant, the MTP Elite developed by USConec, in the rear. The MTP Elite connector keeps insertion loss at an absolute minimum, allowing for additional connections to occur within a link without significant performance loss.
High Density fiber cassettes with 24 fiber LC connectors feature Quad LC adapter bodies, which provide a more reliable connection due to their increased size. All of our fiber cassettes feature a full test report including detailed insertion and retention losses, allowing network administrators to calculate networking hardware and prevent misconfiguration.
Plugsters network design engineers can evaluate your situation and recommend a complimentary configuration for your unique network.