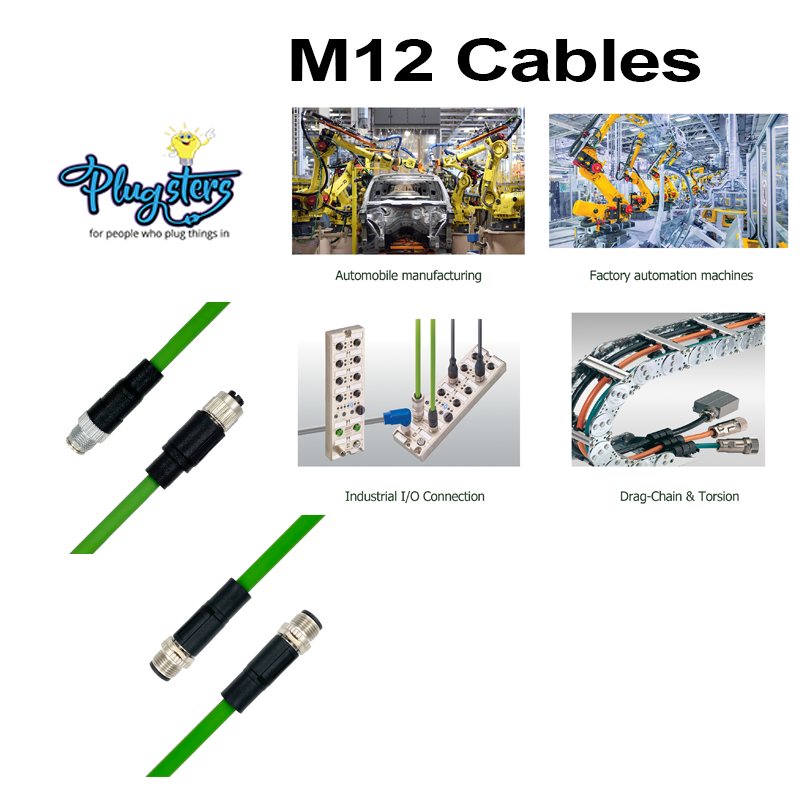 What Can M12 Industrial Ethernet Cables Do?
IIoT (Industrial I0T) is becoming increasingly prevalent as similar technologies advancements are happening in the industrial arena and industrial Ethernet moves into first place for market share compared to traditional fieldbus protocols.
IIoT brings together a range of industrial devices that communicate over a common Ethernet protocol, enabling the sharing of information across multiple industrial systems – from I/O modules on the machines to programmable logic controllers (PLCs) to the systems that analyze and manage it all.
Connectors in this environment need to stand up to harsher mechanical factors (vibration, force and impact), the potential for ingress (dust and liquids), climate and chemical pollutants and electromagnetic interference.
When it comes to industrial Ethernet, M12 connectors are by far the most popular and universally adopted for industrial control systems. They come in a variety of pin counts with 4 or 8 pin varieties required for Ethernet and they can be used with twisted pair category cable from 5e to fully shielded category 7A.
Connectors that are coded differently will offer different specifications and electrical features that correspond to their industrial uses. To distinguish the various styles, each connector has a different keyway to prevent a cable from being used in an incorrect application.
Product List